Information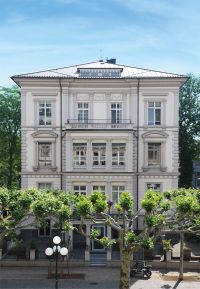 Welcome to the Orthopädie Wilhelmstraße, your specialists for orthopedics and orthopedic surgery in Wiesbaden. It is of great importance for us to ensure that patients of all ages and levels of activities receive best Orthopaedic treatment combined with compassionate patient care in a clinic designed for patients' therapy and diagnostic needs. We have compiled a few points of medical priorities we would like to share with you.
Sports medicine
Orthopedic surgery
Rheumatology
Knee-, foot- and shoulder surgery
Spine surgery
Minimalinvasie joint surgery and joint replacement
Chiropractic
Accupuncture
Orthopedic pain therapy
Our private pracitce is located in the heart of the beautiful city of wiesbaden. Our medical network for patients provides all medical subspecialitis.